At Correct we strive to bridge the gap between health professionals, sporting coaches and fitness trainers. Our biggest goal at Correct is to educate our clients with the knowledge on how to train efficiently, safely and intelligently. Not only will it allow you to reach your goals in the shortest time possible, but you'll also have the knowledge and education in the gym for the rest of your life.
Correct Personal Training offers a high quality service in:
---
Strength and Conditioning
Strength and Conditioning or 'Sports Conditioning' Training at Correct, is a specifically designed service offered to youth, amateur, social or professional athletes looking to enhance their game. Whilst skill plays a huge role in an athlete's performance, it's the physical conditioning in preparation, dedication and output that separates athletes from their competitors. Athletes need to be specifically trained to achieve the ideal balance of Strength, Flexibility, Aerobic and Anaerobic Endurance etc. in their sport.
Due to the rapid rise of Exercise Science in professional sport, competition to gain a physical edge has never been higher. To remain competitive, athletes require around the clock care to produce the same output while remaining injury free. Correct are proud to be involved in the ongoing support and conditioning of athletes such as;
Peter Siddle (Cricket, Test Cricketer, Melbourne Renegades, Victorian Bushrangers)
Peter Handscomb (Cricket, Melbourne Stars, Victorian Bushrangers)
Scott Boland (Cricket Melbourne Stars, Victorian Bushrangers)
Tyson Goldsack (AFL, Collingwood Football Club)
Cameron Wood (AFL, Carlton Football Club)
Alan Toovey (AFL, Collingwood Football Club)
Luke Versace (Athletics, Stall Gift winner 2014, V.I.S)
Ashleigh Brennan (Gymnastics, Dual Olympian and Commonwealth Games Gold Medalist)
Marko Fullepp (14 yr Old, Amateur Golfer. International circuit)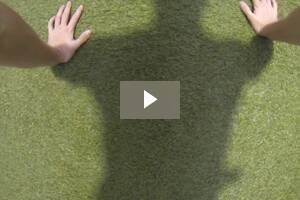 ---
Weight Loss Guidance and Education
With the working demands and lifestyle of the modern day professional never tougher, the ability to maintain a healthy and balanced lifestyle proves to be a constant battle.
All with university degrees, Correct's staff have studied and gained valuable experience in educating and facilitating individuals with dietary and lifestyle recommendations.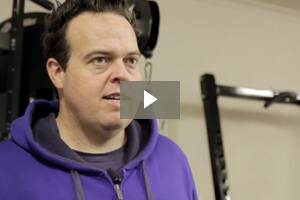 ---
Golf Specific Exercise
A consistent golf swing takes not only hours of practice perfecting the skill, but also muscular strength along with spinal and shoulder mobility. This can be achieved by closely monitoring the way your body moves throughout the swing phase and identifying areas of strength and weakness. Our exercise specialists can work with your golf professional to provide the connection between what you are doing on the course and what can be done to improve all aspects of the game including;
Golf swing (long drives and all irons)
Clean ball strike
Balance and posture during swing
Prevention of injury and maintenance during injury rehabilitation
Improved endurance around the course
Education on proprioception and body awareness during set up and swing
All of which will ultimately lead to more consistent shots, lower scores and a lower handicap. To book your free consultation with a Correct exercise specialist call 9583 0679 or leave an enquiry below.
---
Semi - Private
With the luxury of a large sized gymnasium and a variety of staff, Correct offers a range of different training programs to suit you and your friends.
Strength Training
Cardiovascular Training
Pre and Post Natal Training
Activation and Functional Mobility Training
Sports Specific Training (i.e Golf, Tennis Social Groups)
Semi Private Training is not only a cost effective way for you and your friends to improve your health and fitness, but it's also a great opportunity for you to interact amongst others, whilst targeting and achieving similar goals in a structured individualized environment.
---
Sports Team and Club
Not unlike individuals, more and more clubs are seeking ways to enhance performance and find an edge over the competition. Offseason/ Pre-season training is a popular way for clubs to not only improve their physical fitness but also build group chemistry and culture. Every training session is designed and tailored sport specifically to challenge and educate, whilst catering for a range of fitness and experience levels. Correct already services numerous (Amateur and Professional) clubs for a variety of large group training sessions in a range of different sports and ages, this includes:
Cricket
Australian Rules Football
Golf
Tennis
Soccer
Ice Hockey
Baseball
As mentioned above, all of the Correct staff have completed University accredited degrees, which undertake a minimum of 3 years study. This allows the Correct team to give you the most up to date and scientifically proven methods in exercise and training education. To find out more about the team at Correct, click here.
Oakleigh CC Group
Oakleigh CC Group
---